This month, we're continuing our series on cause influence, diving into everything you need to know about influencer marketing, celebrity surrogates, and ambassador programs with the intention of providing non-profit and purpose-driven communications leaders a crash-course version of the insights and advice we offer our clients every day.
In this installment, we dive into ambassador programs and break down how they're similar to and different from standard influencer marketing campaigns. We'll walk you through the terminology and empower you with the information you need to feel confident as you step into the world of cause influence.
What is an ambassador program?
Ambassadors are a dedicated group of influencers (check out our Who Is An Influencer blog for a refresh on how we define influencers) who have committed themselves to represent your organization and cause, usually for a set period. An ambassador program is premised on the same essential tenet that underpins cause influence: the notion that cultural influencers, such as celebrities and other public figures, have the platforms and spheres of influence to raise awareness, shift perceptions, and mobilize people on behalf of important causes through social impact campaigns.
A successful, well-planned ambassador program outlines what you hope to achieve and which celebrities and influencers you want to engage. It also lays out the various opportunities you've tailored for them and, most importantly, how you plan to communicate with and cultivate these people into ongoing supporters.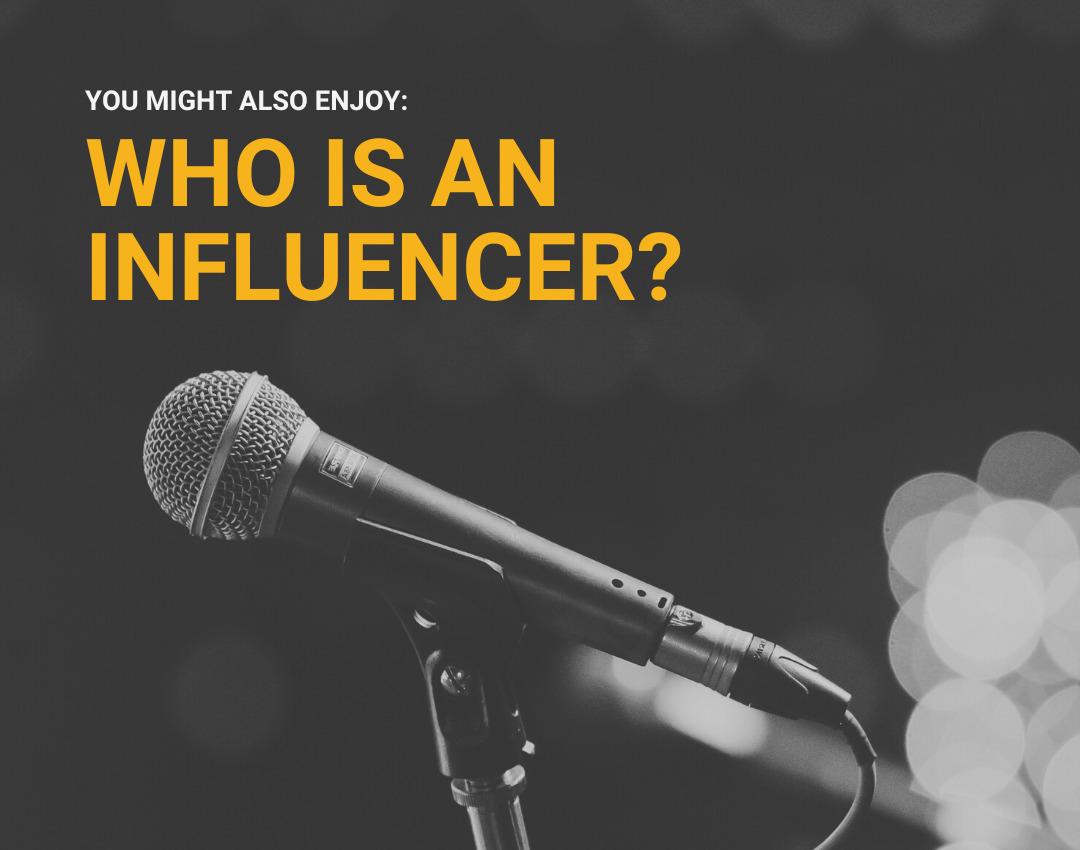 In our experience, the best ambassador programs are tiered, with an array of potential influencer engagements that range from low-touch (think social media posts or providing quotes of support) to high-touch (event appearances, PSAs, public advocacy). The most effective ambassador programs incorporate multiple influencer types that correspond with various levels of engagement and align activation opportunities and influencer levels thoughtfully.
Ambassador programs and the process of managing ambassadors do take a level of investment from non-profit organizations and their teams. By that same token, they require a greater level of time and effort on the part of the public figures agreeing to become non-profit ambassadors. So, you will get a lot. But prepare to give, too, especially on the front-end when you're beginning to establish and build relationships on behalf of your non-profit.
What's the difference between influencer marketing and ambassador programs?
Think of it like rectangles and squares: squares are rectangles, but rectangles aren't squares. This is the same thing. Ambassador programs are a form of influencer marketing, but just because you engage influencers for your social impact campaign, doesn't mean they're automatically signing up as ambassadors for your non-profit. Being an ambassador is a commitment that requires an explicit agreement between the organization and the influencer. Time, needs and expectations (from both parties), and goals must be clearly stated and understood.
While any thoughtful cause influence strategy or influencer marketing campaign requires a mission connection between the influencer and cause or organization, developing an ambassador program means cultivating that base-level passion and relationship into something more profound. This connection is typically built through ongoing communication, education, and outreach.
Should every non-profit or purpose-driven brand that wants to work with influencers launch an ambassador program?
We work with all types of clients. For each, influencers fit into their communications plans in different ways. Some need ambassadors; some need one-offs.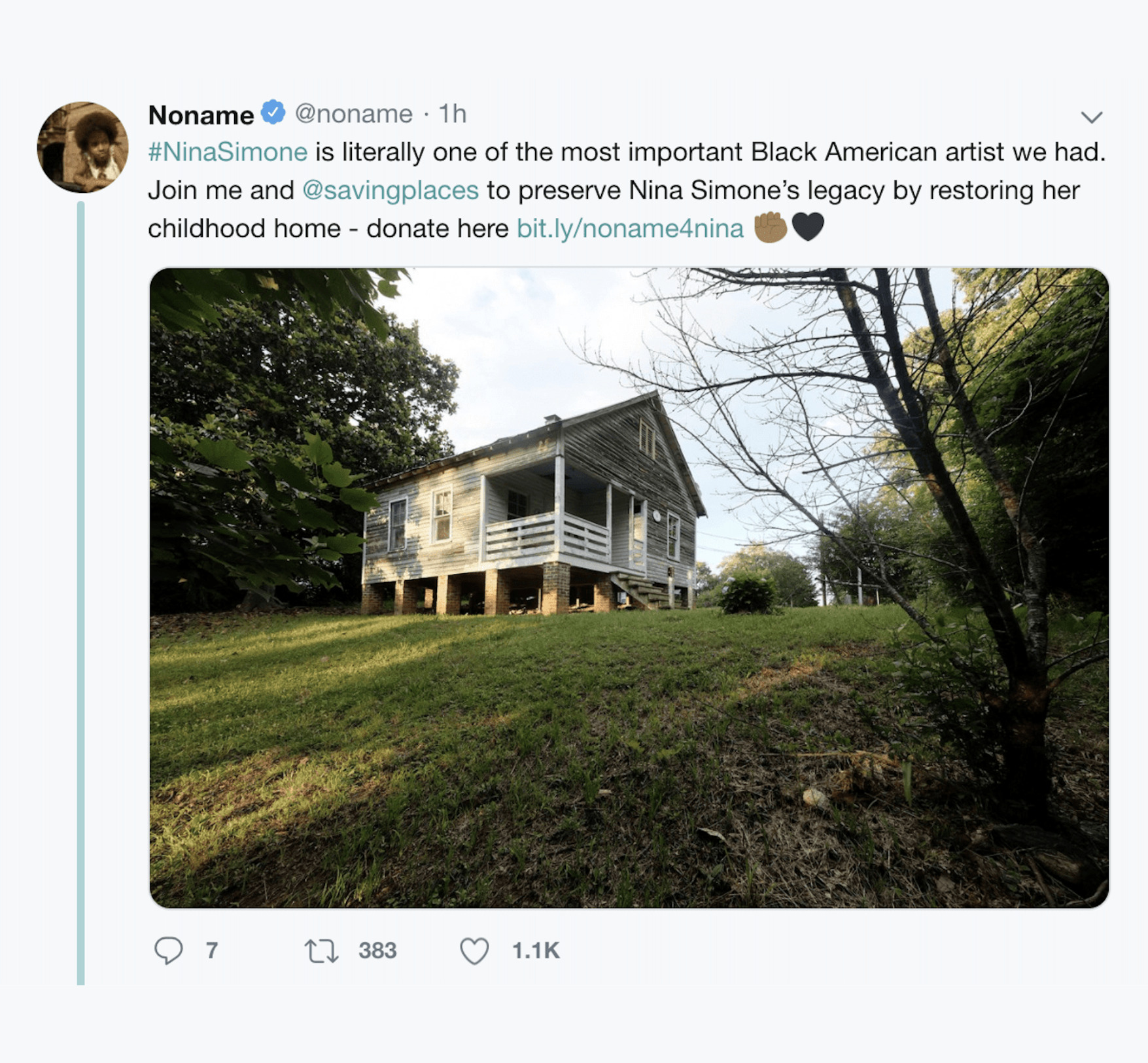 This Tweet from artist Noname in support of the National Trust for Historic Preservation's campaign to restore Nina Simone's childhood home is an example of a standalone influencer marketing moment.
Our work to restore and preserve Nina Simone's childhood home with the National Trust for Historic Preservation and the organization's African American Cultural Heritage Action Fund is an excellent example of a standalone moment and singular cause in need of immediate, widespread attention.
As mentioned, an ambassador program is one method of executing a cause influence strategy. But it's certainly not the only way purpose-driven leaders can incorporate cause influence and influencer marketing into their social impact campaigns. We frequently work with clients who want to partner with public figures for one-off engagements geared toward raising awareness about a specific issue at a particular moment in time.
Political advocacy organizations are also good examples of non-profits naturally well-suited for standalone influencer marketing campaigns — similar to our Sooner is Better campaign and our work with political advocacy group BlackPAC — given the changing nature of these organizations' campaigns and causes.
We also work with clients seeking deeper and longer-term relationships with influencers they want to cultivate into truly invested supporters on an ongoing basis beyond a specific influencer campaign. Often, these clients have undertaken successful standalone influencer marketing campaigns and feel like they want to start nurturing the connections that Entertain Impact has generated on their behalf. 
How do I know what's best for my non-profit? 
This question is hard to answer in a blog, so we suggest reaching out for a free consultation with a member of the Entertain Impact team to determine if your non-profit's cause influence strategy should include an ambassador program or not. In the meantime, here are a few things we look for to gauge whether we recommend that a client invests in crafting its own ambassador program:
Communications strategy compatible with an ambassador program
Clear, effective key messages
Long-term marketing calendar
Capacity to engage with influencers consistently
Culture of self-reflection and improvement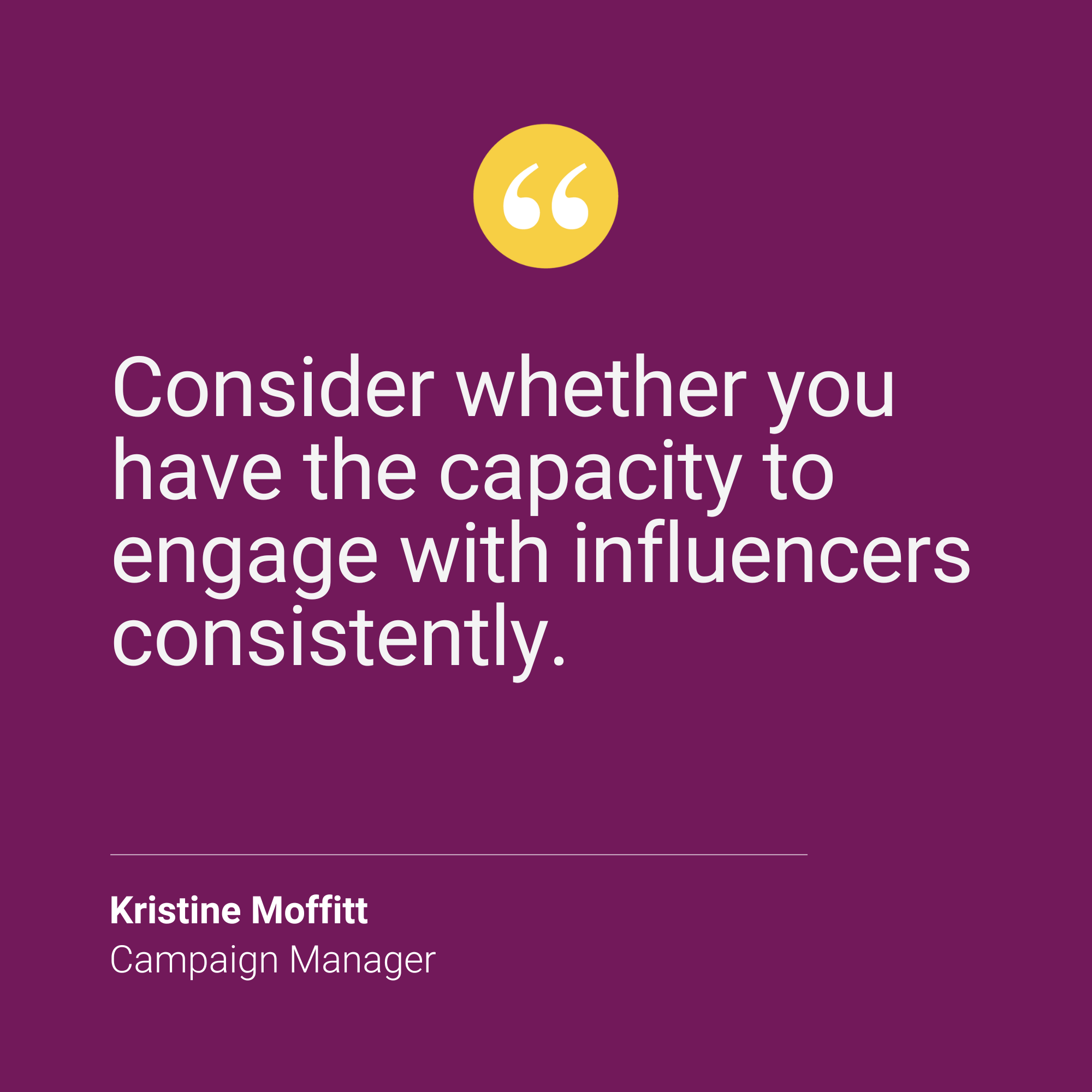 These are just a few of the things we look for when crafting a cause influence strategy. Sometimes, we see a robust communications plan but no agreed-upon messages to present to potential ambassadors. We help those clients craft messaging as an important building block of their ambassador program. Other clients have messaging down, but they tend to plan one campaign at a time, making it impossible to convert passionate influencers into true ambassadors. Every non-profit is different, and the nuances of the cause space are also factors to consider. That's why we like to take our time in making recommendations to clients based on their goals, needs, and capacity.
To sum it all up…
All social impact campaigns can benefit from influencer support given how much influencers can amplify causes and messages. But how you execute your influencer engagement should depend on the goals of your communications plan and the level of investment your organization can make. One-off engagements can be an exciting way to test out the benefits that cause influence can bring your organization. Still, if you hope to partner with the same people again and again for future initiatives, it might be time to think beyond a single campaign and start to develop an ambassador program.
This article was originally published on Entertain Impact.