In this blog, I share three influencer activations that can work for both nonprofit and for-profit organizations building cause influence campaigns. These low-lift activation ideas provide accessible ways to harness the power of the Influencer Effect to create meaning for your marketing campaign, resulting in sustainable impact.
Influencer Activation Idea #1: Collaborate on Social Media Posts
Asking an influencer to post about or be part of your campaign on social media is a low-lift activation that can bring visibility to your cause. By collaborating with influencers whose passions align with your work, your organization can leverage its reach and engage its target audiences.
Having an influencer post can be as simple as having them share a campaign graphic, using your specialized hashtag, and linking to your landing page. However, there are plenty of ways to take this influencer activation further. For example, I've successfully engaged influencers in previous campaigns to create and share original videos with their social media followers that highlighted a nonprofit's campaign message. The shareability of these custom videos helped reach desired but hard-to-reach audiences such as Gen Z.
For more tips on implementing this type of influencer activation, check out my free Social Media Toolkit Template.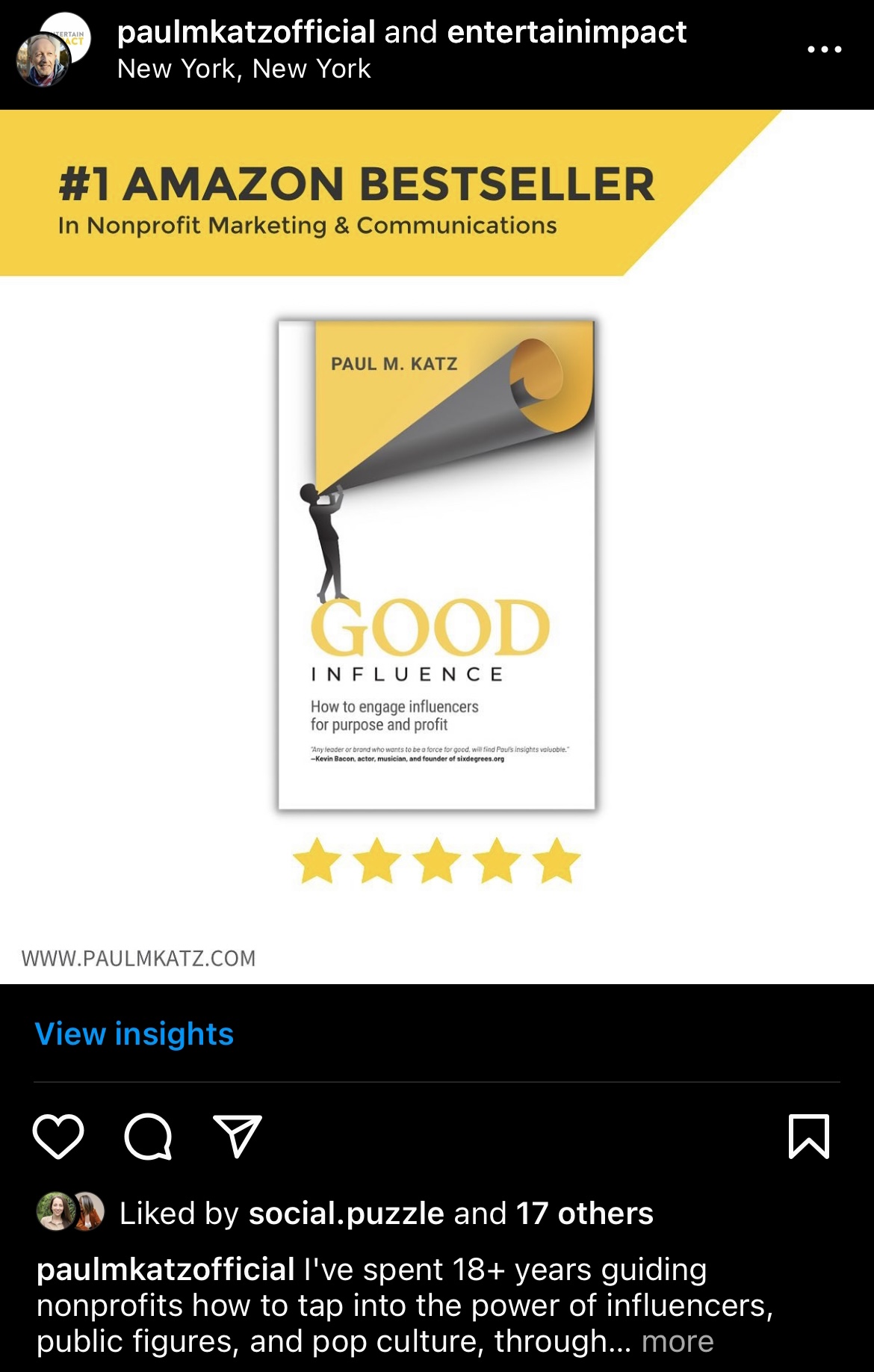 Influencer Activation Idea #2: Get a Quote for a Press Release
Securing a quote from a public figure for your campaign's press release can be a powerful way to generate media attention and raise awareness generally for your cause. For this type of activation, you'll typically work with an influencer or celebrity who already has a connection with your organization or cause. For tips on researching and engaging the best influencers to endorse your campaign via a press release, read my Guide to Influencer Outreach.
Once an influencer or celebrity agrees to provide a quote, collaborate to ensure their message aligns with your campaign's objectives. For best results, be flexible and open to the influencer's input so it sounds authentic. Offer suggestions and guidance, but allow them the freedom to craft a quote that will reflect their unique voice and resonate with their audience.
Influencer Activation Idea #3: Partner for a Virtual Event
Hosting virtual or hybrid campaign events has become popular for organizations to engage their audience. Engaging one or more influencers to participate in these events can help maximize their impact, attract a large audience, and lend credibility to a cause.
You can ask an influencer to be part of your event in many ways. They can take an active role as the host, share their expertise and insights on a panel, create a welcome video, create a welcome or state of the nation video, or attend the event and engage as an audience member. I've even helped plan and produce aspects of online conferences, like the Skoll Foundation's World Forum, where musicians and playwrights have participated through virtual performances. Even through the computer screen, it had a powerful impact!
Highlights from the 2023 Skoll World Forum which is also held as a virtual conference.
If you try this type of influencer activation, remember to pair it with social media promotion. Ask the influencer or celebrity you're partnering with to share your campaign event with their followers to create buzz and increase attendance.
Keep an Open Mind When Exploring Influencer Activations
There is so much variability when choosing influencer activations for your social impact campaign. Opting for simple activations can effectively and economically integrate influencers into your campaign, especially if you're new to cause influence. Collaborating on a social media post, asking for an endorsement, or incorporating an influencer into your virtual event are just some of the low-lift ideas you can try. As you explore the possibilities of your campaign, you'll soon find the influencer activations that work best. Remember to keep an open mind, be flexible, and enjoy the process! It will bear fruit.
This article was written by Paul Katz.